Omega SBI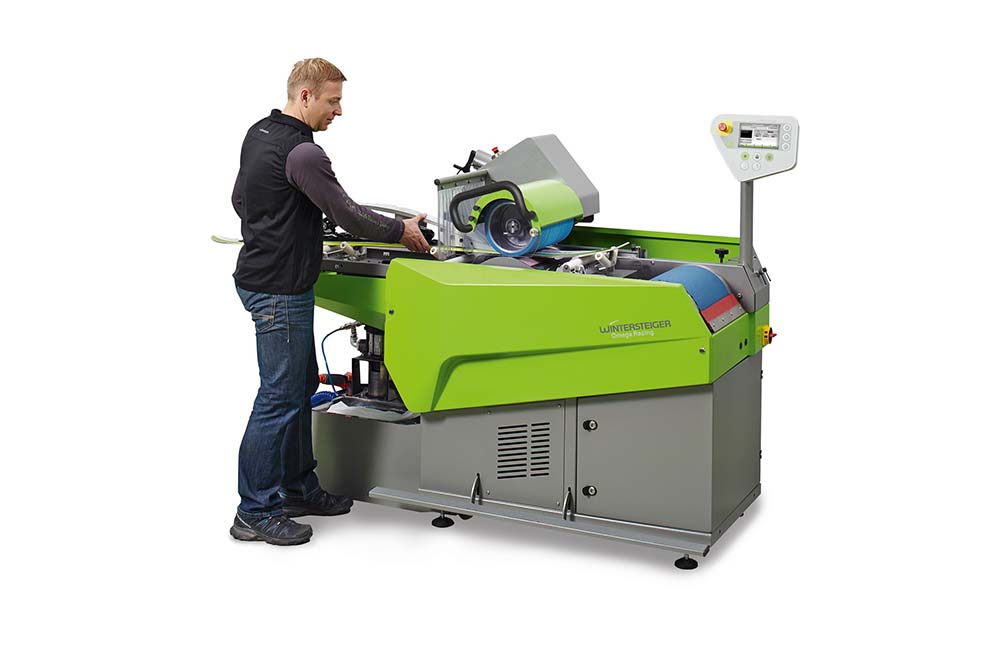 The inline belt & stone grinding machine for various skis and snowboards. A 350 mm wide stone and a 350 mm wide belt allow for the best service for all kind of equipment. Perfect edge beveling with the optional side edge grinding unit, angle adjustable 86°- 90°.
Versatility combined with a rugged design
Stone and Belt grinding combined in one machine allow the complete scope of ski service on smallest footprint.
Rapid switching from grinding stone to belt with a single action.
Easy and ergonomic operation
Store your 3 preferred programs on the "Easy Go" quick access buttons: Selecting the program by the push of a button.
Quick and easy access with a color touch screen.
Enough storage for over 100 grinding programs.
Power saving operation with supported feed lift.
Economic operation
By splitting the stone into halves you can apply two different structures at one time: After pre grinding you can apply the final structure without dressing.
Huge structure variety due to stepless stone feed and dressing speeds.
Space saving as machine can be placed against the wall.
Triple wheel feed system
The three wheel feed system allows distribution of pressure specific to each equipment especially when grinding convex or concave bases.