Robotic vial filling machine RVFM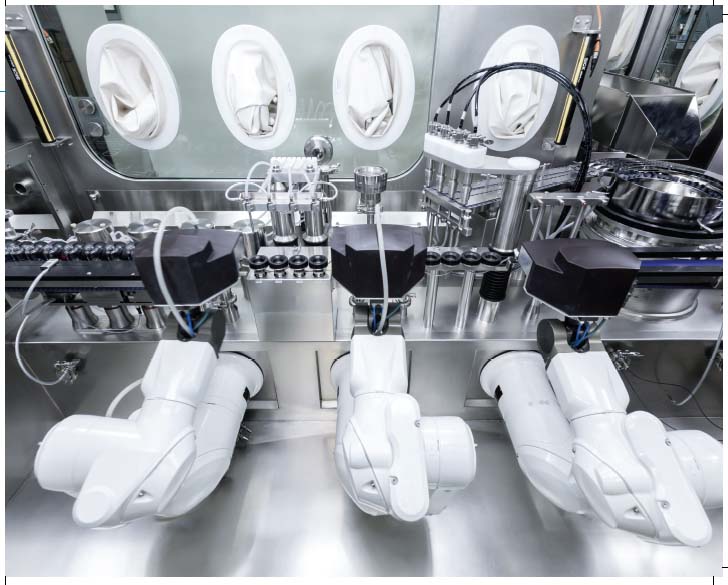 Key features
Capacity up to 6,000 pcs/h
Range 2R-100H
Minimum downtime
Designed for campaign production with containment technology.
Vial transport with anthropomorphic vaporized H2O2 compatible STÄUBLI robot.
Maximum of 12 open vials involved in filling and stoppering operations at the same time throughout the machine (1 vial (RVFM1), 4 vials (RVFM2), 12 vials (RVFM5).
Minimum format parts and electronic adjustment of all parameters for different vial sizes.
Peristaltic and volumetric piston pump dosing systems.
Handling of single-use disposable system option.
100% in-process control (= IPC) or statistical check weighing system directly under the filling nozzles with feedback to dosing pumps. Net weight filling: no product waste fill up to target value for underfilled vials. No product waste during the product path priming.
Nitrogen flushing before and after filling.
Capping unit integration on the same monoblock.
Zero reject philosophy. Repeated operations for missing stopper detection.
Continuous monitoring of the viable and non-viable particles.
Compliance with cGMP, GAMP and 21CFR Part11 requirements.