TwinLab-F 20/40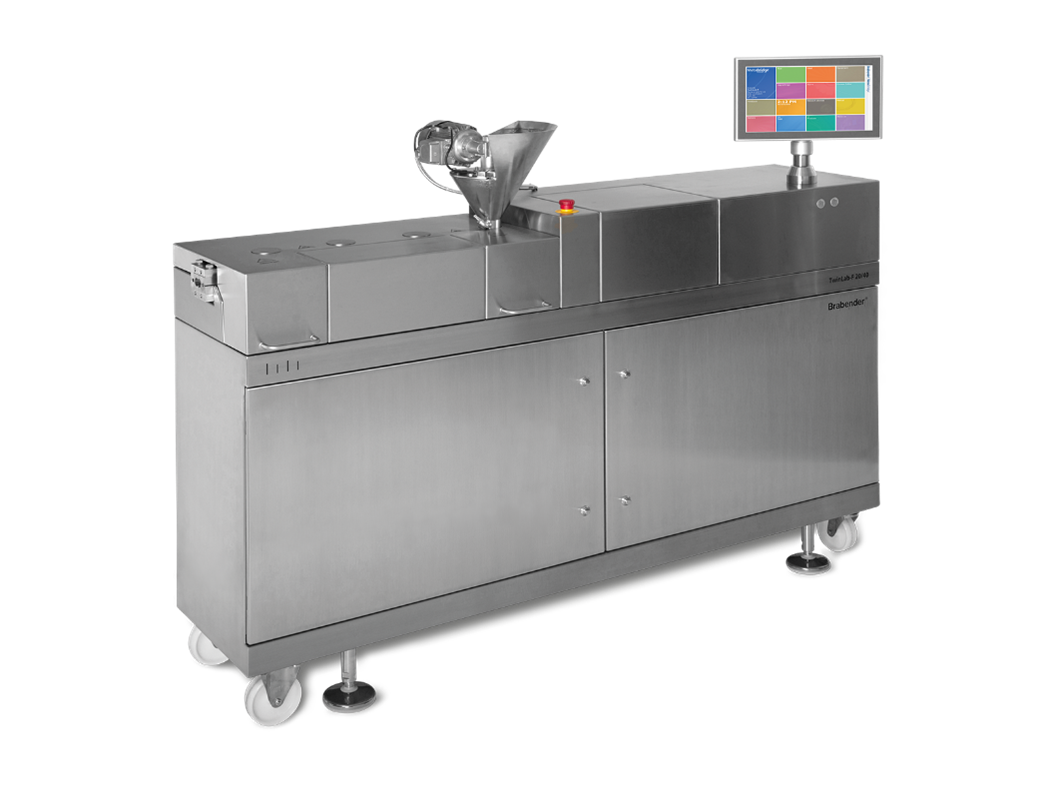 Space-saving twin-screw compact extruder
Six dosing options along the process area
Hinged cylinder
Patented liner removal: easy to clean
Screw elements can be combined individually
Two versions available: fully & partially tempered
Maximum flexibility for analysis in the areas of material development and research
The TwinLab-F 20/40 scores highly due to it being a compact extrusion solution with integrated drive.  This space-saving and economical solution texturises the widest range of different materials. Develop new formulas and standards or simulate processes exactly to scale.
With a rotational speed of up to 1200 rpm, this extruder offers the user greater flexibility when it comes to energy input and throughput. What's more, the cylinder is split horizontally and is hinged at both sides, which makes the segmented screws easily accessible.
Suitable for the following applications
Pulses
Pasta products
Tobacco
Sweets and Snacks
Animal feed
Fish feed
Pet feed
Flour
Starch
Gluten
Protein
Rice
Fodder
In which industries the solution can be employed?
Pasta industry
Confectionary / snacks industry
Meat industry
Animal feed industry
Principle
The sample is inserted and then extruded by the twin-screw extruder. During the analysis, sensors and controllers measure relevant values, such as temperature and pressure. You are presented with clear values that you can use to form a correlation between the process and the product.
Software
The user-friendly Windows software allows operating data to be logged and for measurement results to be evaluated according to the latest standards. Online diagrams provide a quick overview of measurement data and evaluation results, even during an ongoing measurement.
The features of the program include:
Logging of experiment conditions
Description of the material being examined
Control and data collection
Representation and online printout of experimental data
Graphical representation of experimental data obtained